This week's inspiration comes from Gina Gilliam, who turns trash into treasure by making junk journals. She sells them at
Luci and Loley
.
For those of you who are new to junk journals, they are handmade scrapbooks made up of reused vintage paper items such as a greeting cards, receipts, textbook pages, flashcards and other ephemera like that sold at
KB and Friends
.
Gina is a KB and Friends' customer who combines our printable ephemera with odds and ends that she has collected to create an eclectic and eye-catching look to her works of art.
Below are
pages from a junk journal
that she created using our newest cooking-themed, retro kitchen graphics. This kind of two-ringed, tabbed journal would make the perfect holder for recipe cards. The guest check, tickets and milk carton top are really fun embellishments that help give this journal a dose of nostalgia.
Here are the KB and Friends' products that she used for the kitchen-themed journal: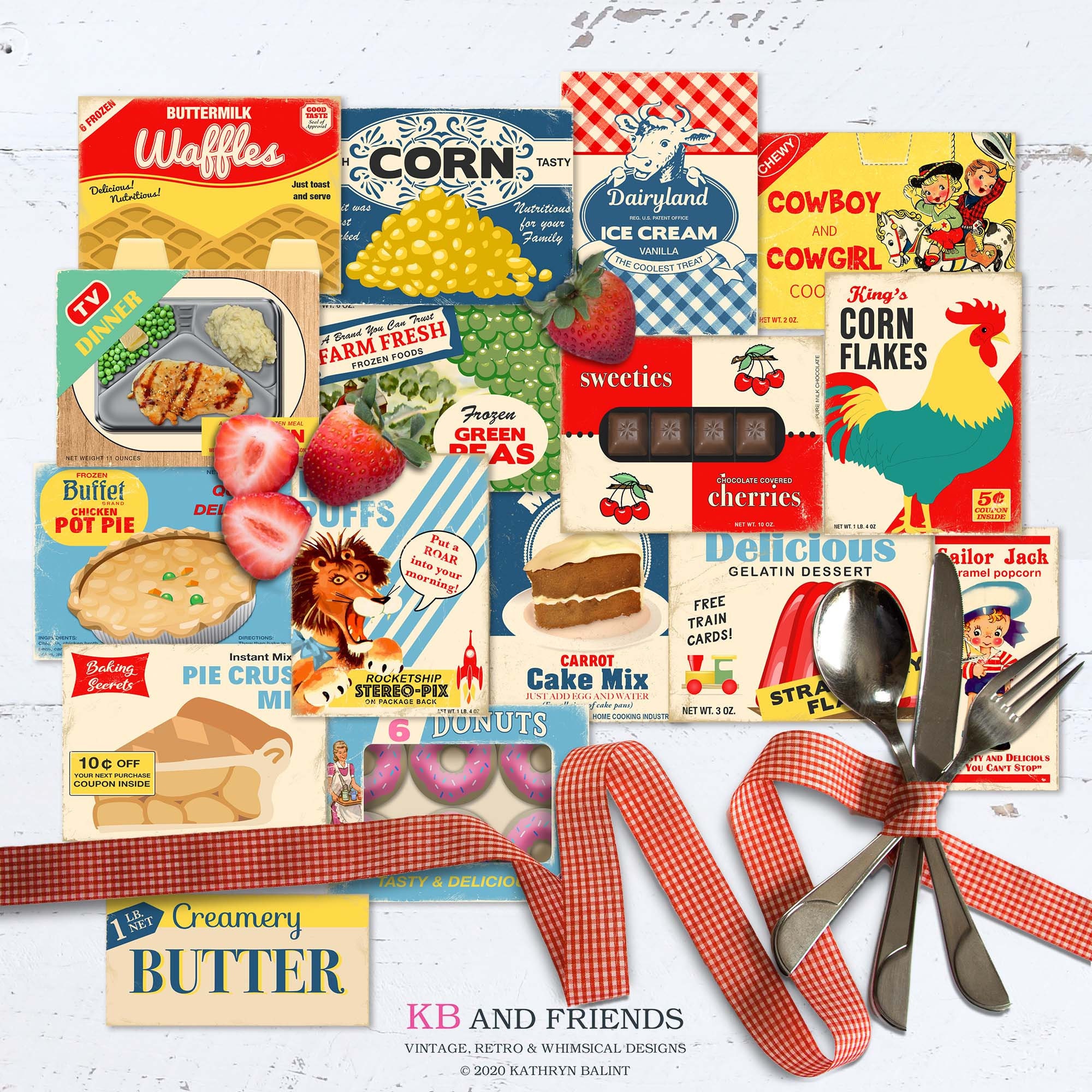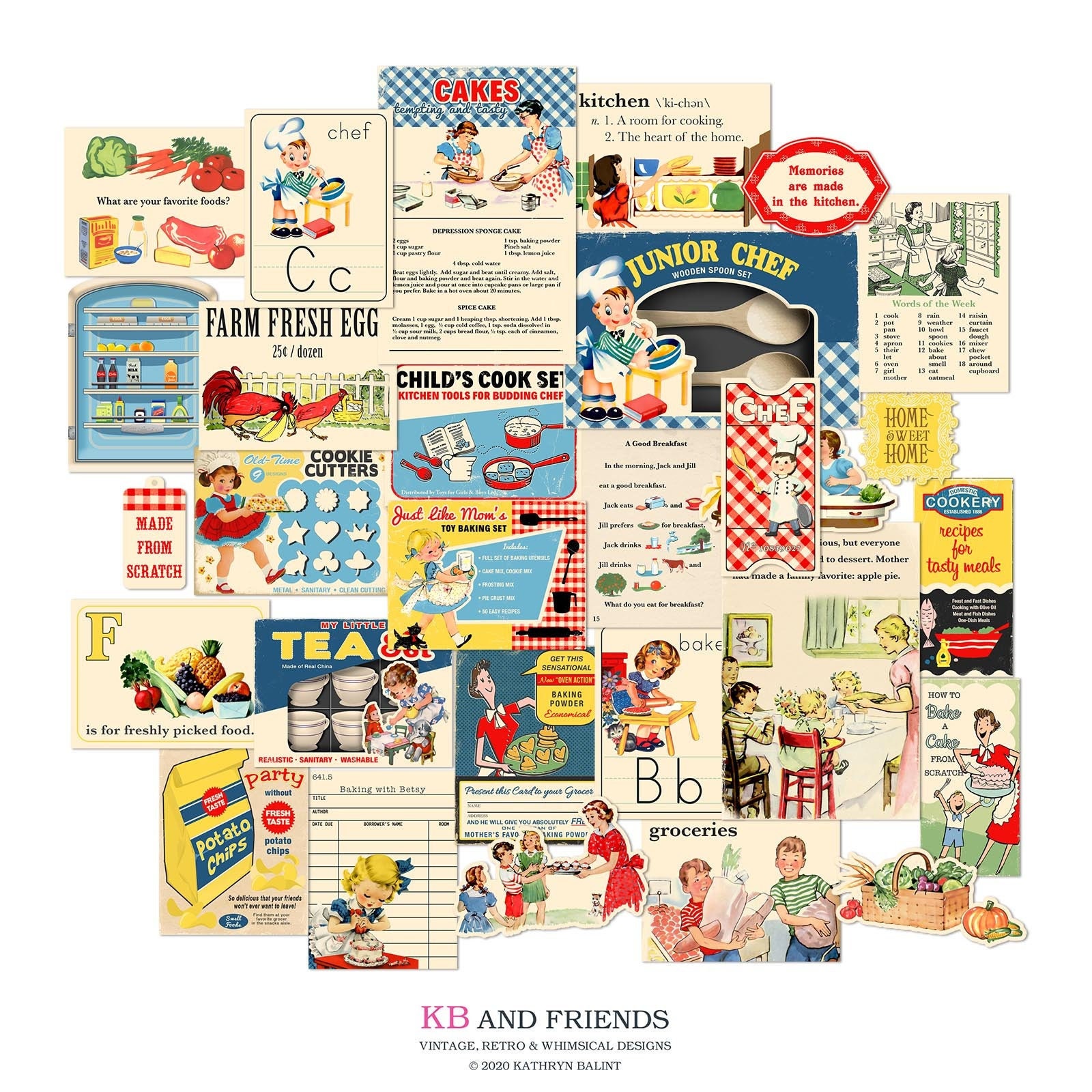 Moving on to more eye candy from Gina, here are some of her other latest and greatest creations. Buy them from
Luci and Loley
or get inspired to make your own with printables from
KB and Friends.
One fun technique is to use lunch-size paper bags as a base. Paper bags are one of those readily available household objects that give junk journals a truly vintage vibe. That's how Gina created the next three junk journals.
The next two journals feature one of our favorite binding methods: wire binding. You need a special machine, such as a Zutter Bind-it-All, to do this, but, as you can see from Gina's examples, it really gives the junk journals a finished, professional look.
We hope that these junk journals have sparked your imagination!